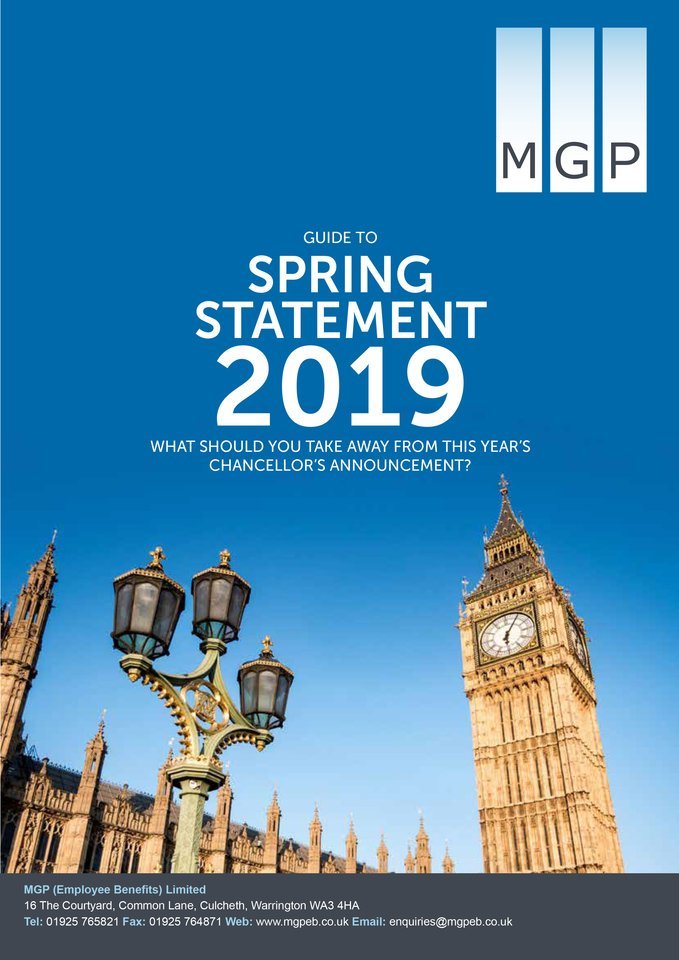 Spring Statement 2019
Set against continuing uncertainty over Brexit and just hours before MPs were due to vote on whether to exit the EU without a deal, Mr Hammond devoted much of his speech to the possible effects that leaving the European Union could have on the UK's finances.
The Chancellor announced that the UK economy continues to grow, with wages increasing and unemployment at historic lows, providing a solid foundation on which to build Britain's economic future.
With borrowing and debt both forecast to be lower in every year than at last year's Budget, the Chancellor set out further investments in infrastructure, technology, housing, skills and clean growth, so that the UK can capitalise on the post-EU exit opportunities that lie ahead.
The Chancellor also confirmed that the government will hold a Spending Review which will conclude alongside the Budget.
---