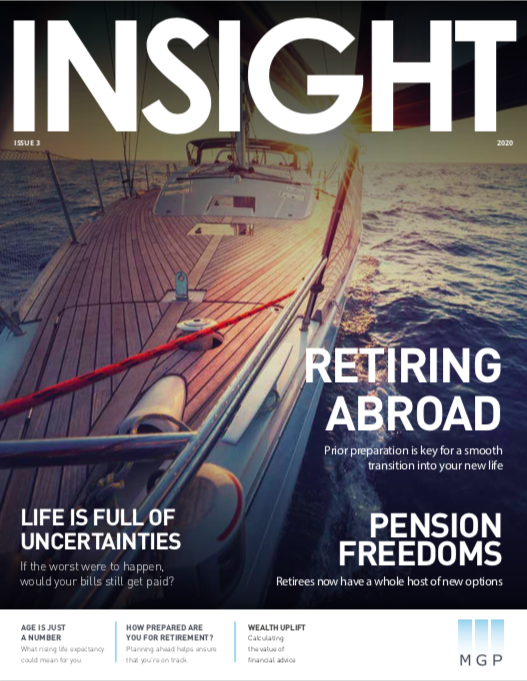 Insight 2020
Welcome to our 2020 edition of Insight. Inside this issue, we feature articles covering a number of different topics to help you successfully grow and protect your wealth.
It's a dream for many that after years of hard work, it's finally time to travel to far-off lands and enjoy retirement without worrying about finances. With milder winters, warmer summers and the potential to get more from your pension pot, it's not surprising that some people decide
to retire abroad. On page 03, read about how, with some planning beforehand, the dream of retiring abroad can become a reality.
If you're among the many older UK workers who will say farewell to full-time work in the next five years, now's a good time to make sure you're truly prepared. Whether you're viewing the next phase of life as retirement, semi-retirement or an unknown adventure, it's essential that you obtain professional financial advice
---